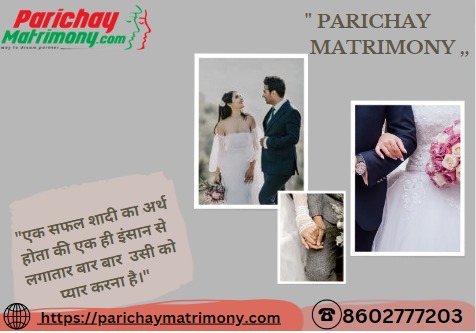 31, Aug 2023
MUST READ
Parichay Matrimony services and service area?
Our services are available all over the like Dubai UAE, Saudi Arabia, Qatar, United Kingdom, USA, Canada etc.
Parichay Matrimony is a platform that provides matrimonial services for everyone in India and abroad. It offers various features such as free chat, beautiful UI, 24/7 support team, advanced search options, and personalized matches. Parichay Matrimony also provides both online and offline services, meaning that you can access it from anywhere in the world and also get assistance from their team of relationship managers. Parichay Matrimony aims to help you find your soulmate according to values. You can register for free and browse profiles of other singles on our website.
There are also other services that offer Parichay Matrimony in different countries and regions. For example, in the USA, you can check out the All Area & Society, which provides marriage services such as premarital counseling, wedding contract, marriage certificate, and officiating the ceremony. You can contact them by email or phone to schedule your appointment.
In Canada, you can visit the our site, which offers marriage services such as guidance, documentation, and registration. You can fill out an online form to request their services.
These are some of the examples of Parichay Matrimony services and service areas that you can explore. I hope you find this information helpful and useful.
Admin
Author